Strategic Design

Equip teams, create processes, and future-proof your organization.
From designing new solutions to improving your service offerings, our strategic design teams work with you to provide a clear path forward. We create thoughtful frameworks to assess your services, teams, and systems holistically. Our goal is to design experiences and solutions that drive your ability to serve your users and teams.
Here are the ways we can help
We build close relationships with our partners' teams, creating a baseline understanding of their current capabilities. We then provide clear plans and paths forward to support continued design evolution.

We interview internal stakeholders and external customers. Then we map out your users' journey, from start to finish. From there, we help you prioritize and move forward into design and development.

We offer a variety of ways we can validate your projects, from prototyping to testing. Working to understand the requirements of your users, we can design tests and sessions—this information will help your team understand how to implement results to make your project stronger.

We provide a variety of skill-building services and workshops. Additionally, our embedded services provide assistance completing project work for your team—we make this an opportunity for skill-building as your team mirrors ours.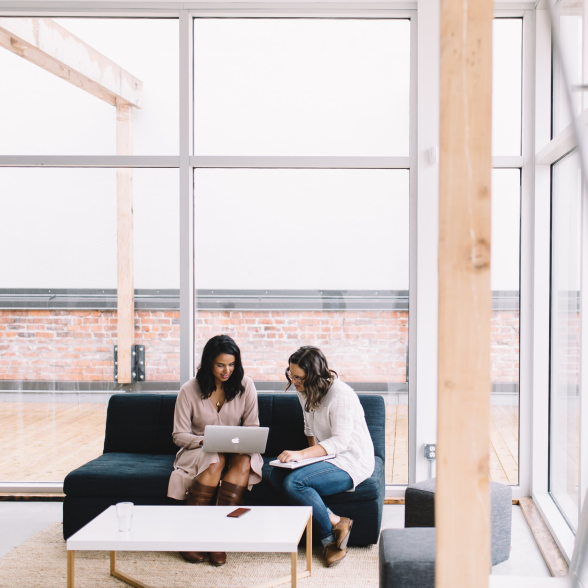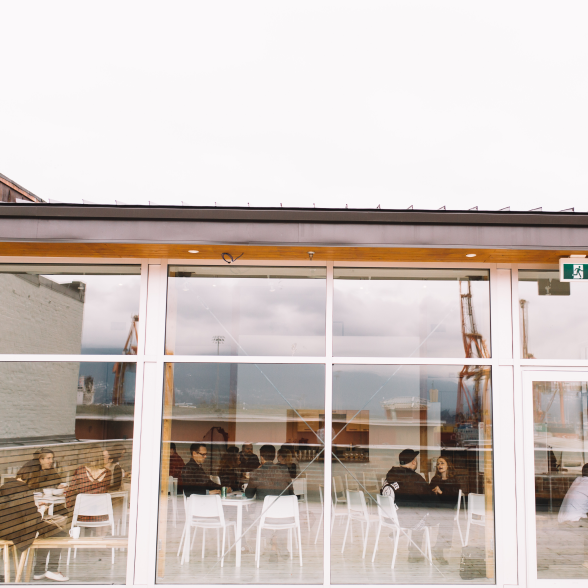 Define project cadence, requirements, and goals
Lead user and stakeholder interviews
Create service and journey maps
Provide co-design sessions to shape solutions
Design, test, and refine
Pacific Blue Cross

Incubating an in-house innovation team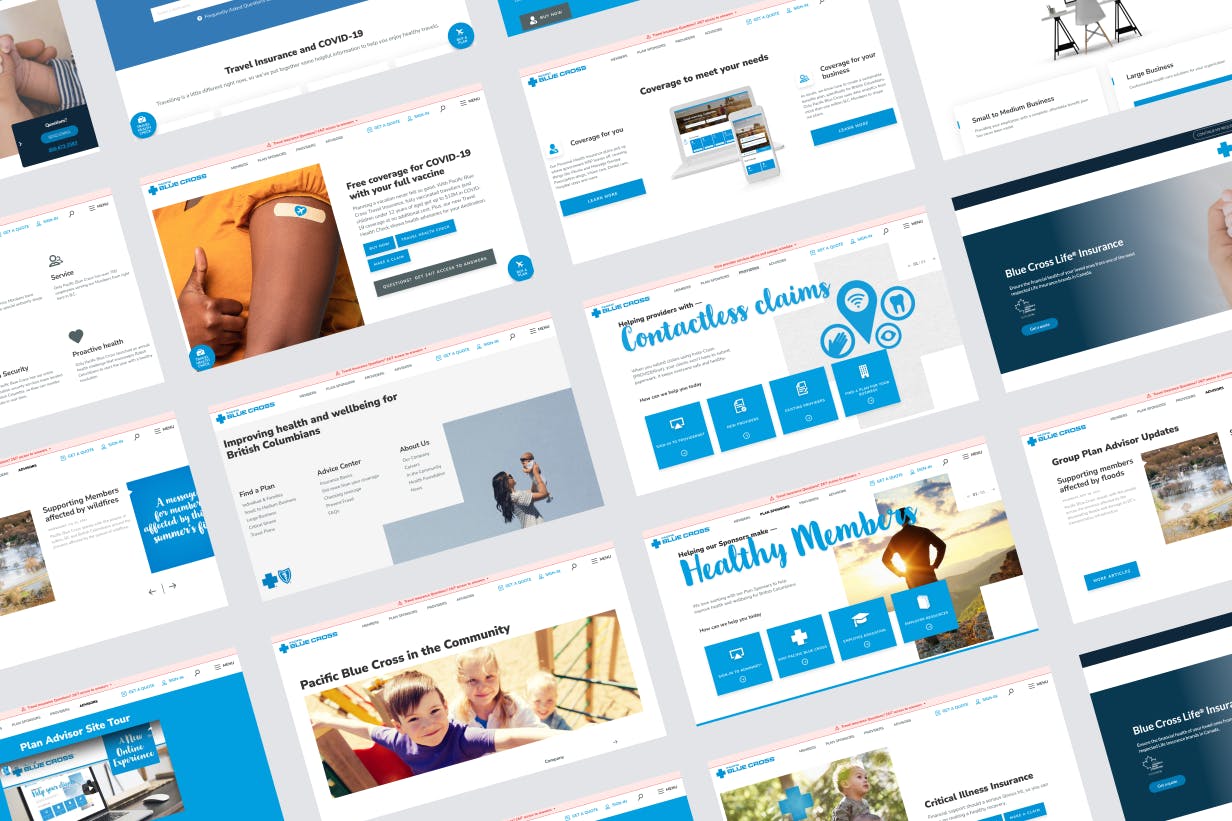 Versett partnered with Pacific Blue Cross using a service design methodology. This approach moved from interviews to service design blueprints to co-creative workshops—illuminating improvement opportunities. Through the service design process, a clear idea emerged: create a new Innovation Team. This would be the first step into what it could look like for PBC to plan, strategize and execute innovative technology projects, independently.
First West Credit Union

Streamlining a help desk with service design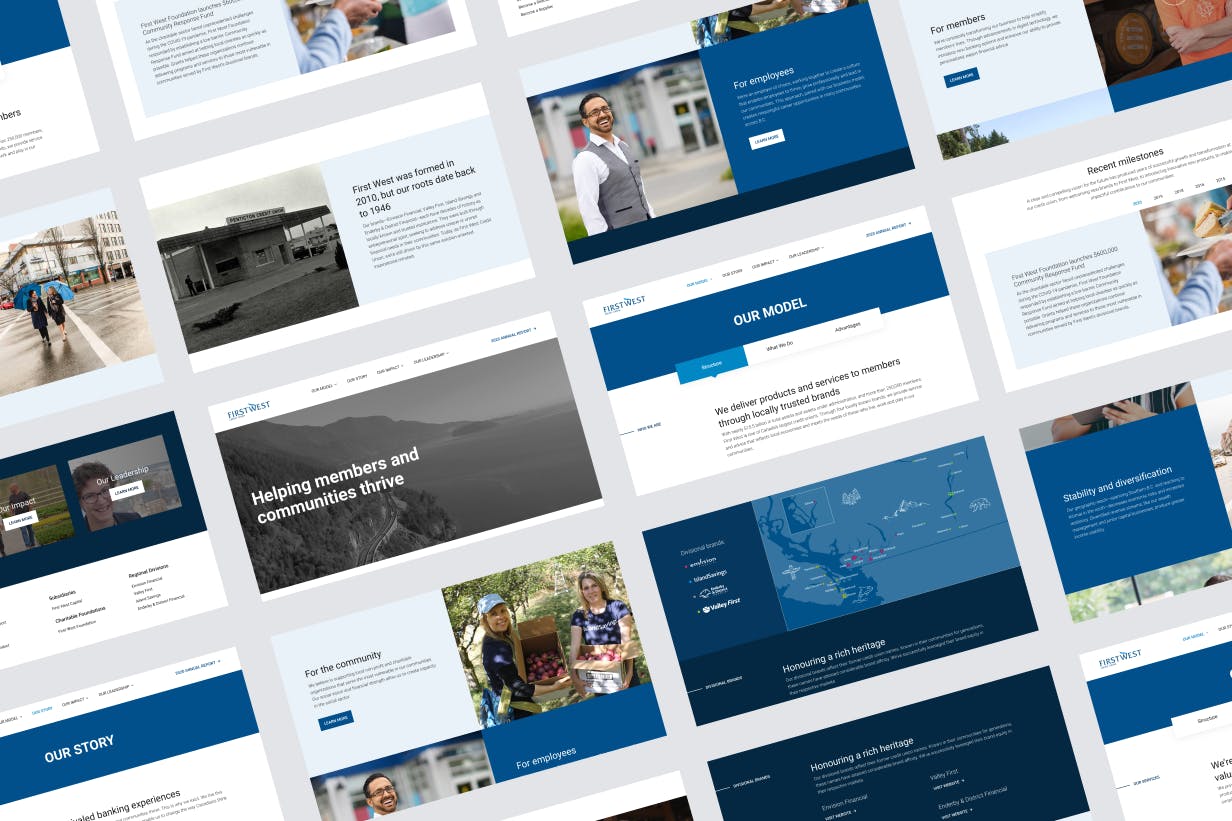 Versett's design leaders visualized the organization's current state in the form of two service design blueprints. These wall-sized process maps showed the specific workflows involved in two key processes within First West. For each one, it showcased the points of interaction between customers, front-line support staff, and back-stage processes.